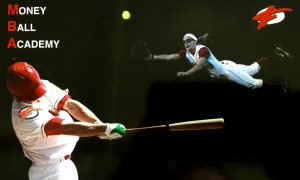 Learn Techniques World Class Athletes Use To Achieve Peak Performance
Are You Short on time?
Improve your visual skills using scientifically proven Vizual Edge Sports Performance Training
V.E.P.T. is a customized 3D training program that evaluates, trains & improves each athletes visual skills using your own computer for just 15-20 minutes a week. Take advantage of the program that world class, professional, and Olympic athletes use to maximize performance. Used by the Top 4 M.L.B. teams this year!!
Improve Your: Alignment – Visual Flexibility – Depth Perception – Visual Recognition – Visual Tracking
• React Faster – Table Tennis is one of the fastest sports, a player has about .3 seconds to react to a smash. React to that 100 m.p.h. fastball much easier.
• Improve Focus / Concentration – Be completely focused for every point or play, also great for the classroom
• Improve Accuracy – Hit The Line or spot desired with greater consistency. Hit the glove every time, see and hit the ball better.
• Increase Confidence – A stronger belief makes a stronger athlete!
• Make Quicker Decisions – Sports will seem to be in slow motion allowing you to assess your opponent's strengths & weaknesses and make the best tactical decisions.
North Bay Table Tennis Presents: Money Ball Academy's
Money Ball Sports Academy brings elite level sports science to the grass roots level. Whether your game is Table Tennis, Baseball, Lacrosse, Volleyball, Basketball or Soccer…80% of all sensory information is visual! 20/20 eyesight is just a basic requirement. M.B.A. combines the best of Visual Performance Training, Cognitive Fitness, Accelerometers & Reactive Agility methodologies customized for each athletes performance needs.
Get The Edge! Take Your Game To The Next Level!
Interested in Vizual Edge for your athlete or team?